Grippers
Grippers by ZAYTRAN have had a history of being tough and demonstrating precision beyond our competitors. With the introduction of the MagnumŽ grippers we took it a step further. The patented purge port allows the grippers to go into massively dirty environments via a small positive pressure. On the other hand the PET Magnum grippers have been tested and approved for use in Class 1 clean rooms via a vacuum applied to the same purge system. For large part applications the XrayŽ and Xray-S take up where the Sigma line left off. These are the premier, often copied, never duplicated large format grippers.
Visit the Grippers site for full details, sizing information, CAD and brochure files, and an application gallery. Click the picture below.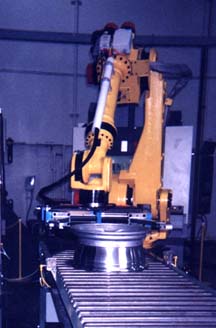 Click Here to Visit Our Grippers Site
---
Call us at 440-324-2814 : FAX 440-324-3552
PO Box 1660 : Elyria, Ohio 44036 U.S.A.
Magnum and Xray are registered trademarks and LSA is a trademark of ZAYTRAN, Inc.
Automation by ZAYTRAN Š Copyright 2000-2007 ZAYTRAN, Inc All Rights Reserved.