Locating Pins
ZAYTRAN, Inc. is a leading manufacturer of retractable, automotive locating pins. Guaranteed for the life of the tool, the ZAYTRAN LSA pins are approved for use by Ford, General Motors, and Chrysler.
Visit the Locating Pin site for full details, CAD, and brochure files. Click here to see the program list.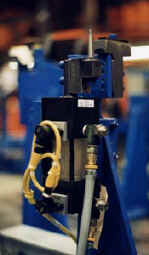 Click Here to Visit Our Automotive Locating Pin Site
---
Call us at 440-324-2814 : FAX 440-324-3552
PO Box 1660 : Elyria, Ohio 44036 U.S.A.
LSA and EuroLine are trademarks of ZAYTRAN, Inc.
Automation by ZAYTRAN © Copyright ZAYTRAN, Inc All Rights Reserved.